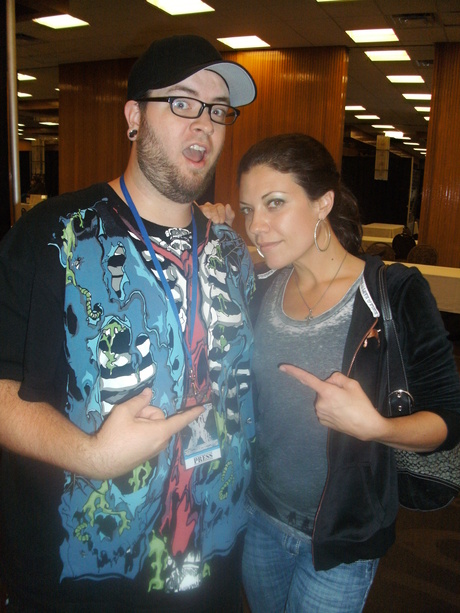 It's been a long time coming, but a new episode is out! In this episode, Slug and a special guest host, (Ben) talk about their experiences at the brand new convention called Con X in Kansas City, MO.
This episode features interviews from Camden Toy (Buffy The Vampire Slayer), Patrick Rea (filmmaker, Nailbiter), Tom Kane (voice actor, Star Wars, Powerpuff Girls), Gracieblove (D20 Girls Project), and Leslie Easterbrook (The Devil's Rejects, Police Academy), as well as a special appearance from Scream Queen, Tiffany Shepis!
So sit back, and enjoy Slug's experiences at Con X KC 2012!